Adler
Warren & Wall
at sea 1957

Loy Wall SHSN
Denny "Skiveyman" Riordan's
partner in Suds

Med. 1957

S.E. Hilton CS3

Alan Adler CS3
Chow must be ready

Alan Adler CS3
With all these "Tin Cans" in port
did Lisbon ever recover?

Chief Commissaryman R. Kimbrell and Mr. Kent

Where's my Geography teacher now?
Alan Adler 18 May 1957

???

Makeshift card table

Life at sea
An average Working abord the Waller

Alan Adler
Oct. 1994 Arriving in Norfolk hitched a ride on the
USS Caron DD-970
"I was a member of the Fort Lauderdale Navy Leaque and the Captain gave me HIS in port cabin. I had the run of the ship."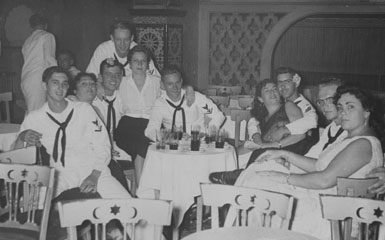 June 1957 Valencia Spain
Left to right: A. Adler, J. Geisler, Wyma, Bartine, Moran, Chester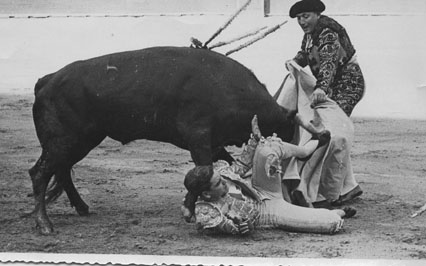 Looks like the Bull finally won!!



Back to Waller Home Page
Go To Page 1
Go To Page 2
Go To Page 3
Go To Page 4
Go To Page 5
Go To Page 6
Go To Page 7
Go To Page 8
Go To Page 9