Welcome to
www.usswaller.com

USS Waller DD/DDE 466

Crew Bios
Shipmates Addresses
Ships Rosters 1958-60
Waller Stories
Before and After Photos
Fallen Crew Members May 14, 2017






Photos &
Miscellaneous News Letters & Articles

Pictures of the Waller and her crew,
then and now.
1979, 1999, 2001, 2003, 2005, 2007, 2009, 2011, 2013 and Misc Waller Reunion Photos
Purple Heart Dedication
Photos From Ed Doherty
September 2011 The Helmsman



1942-1947
World War II

WWII Roster
Crew pictures 02/27/2015
How She Got Her Stars
Ships WWII History
WWII War Record
Rescue At Sea
The First Torpedo
Purple Heart Dedication
A Mine in the Yangtze River




1950-1960
including
Korean War

Mighty Mite
Picture 05/12/03
Ships Rosters 1958-60




Pictures
Memories
Ship of the Month




Her Story

Waller's Bio
Ships History
WWII Ships History
Her Stars
"Cat and Mouse"




2015 Reunion Pictures

Updated April 17, 2016


I have received some inquires over the years from people looking for shipmates or for some information about their father, brother or uncle that served on the Waller. Those emails will be posted here. Please help.

This page was put together by Ted Allen for the enjoyment of all the Waller crew, their families and friends.
I would appreciate you sending me any memories you might have about the Waller (war stories, shore leave, peace time, ect.) To be posted on this site.
Also any pictures you would like to have posted. Suggestions are always welcome.
E-mail me at ted@usswaller.com or
US mail Ted Allen, 5595 Huntingtown Road, Huntingtown, MD 20639.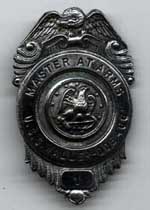 Let me know that you were here

Sign my guest book.

A must see for ALL!!

Visit 'The Wall'


This Web Site Updated May 14, 2017.

This is Rick Breach Sr. from Baltimore. GREAT NEWS I wrote an article about the WALLER titled "THE LIFE OF ONE FLETCHER DESTROYER POST WWII" for the Tin Can Sailors News Paper. They accepted it and it will be posted in the October addition. I think I have honored each and everyone of you with the script and the photo that will be published with the editorial you won't believe. If you do not get the news paper you can order it at www.destroyers.org or call (800) 223-5535 or write Tin Can Sailors, PO Box 100 Somerset, MA. 02726. It is a well spent $25.00 for a great paper.